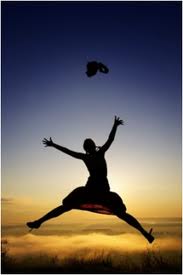 Are You Ready to Feel Great?
Would you like to have more energy, reduce stress, anxiety, and low mood, and also improve chronic health conditions such as digestive complaints, headaches, and insomnia?
Would you like to end the willpower battle of trying to make positive lifestyle changes and discover how to create new habits that last in the longer term?
And would you like to discover the foods and lifestyle strategies which are perfectly suited to your unique needs so that you no longer need to get confused by all the conflicting health advice bombarding us?
Well, now you can achieve all of these things with the Feel Great! Wellness Coaching plan, which will be tailor-made for you and specifically designed to make sure you achieve genuine and long-lasting results.
Wake Up to Feeling Great!
Problems such as lack of energy, low mood, poor sleep, stress and anxiety have a significant impact on our lives. Changes to our diet and lifestyle can transform our energy levels and mood as well as improve overall health and wellbeing.
To create these improvements we need to be able to do two things, namely address the deeper cause(s) of our health conditions and be able to stick to the lifestyle changes we have committed to in the longer-term. My approach will be of benefit to you if:
You are interested in understanding more about your health and wellbeing
You want to know what your unique nutritional needs are
You want to learn natural lifestyle strategies which can enhance your health
You want to integrate healthy eating and natural methods for enhancing vitality and wellbeing into your daily life
You need some support to make sure your health and wellbeing goals become a reality and last in the longer-term
If this sounds like you then let me, Dawn Hamilton, be your wellness coach and guide you to greater vitality and wellbeing. I am a fully qualified Nutritional Therapist and Psychologist who has trained in many other natural healing therapies. I don't offer a 'one size fits all' approach because I know each of us has different nutritional and lifestyle needs. Instead, I create for you a tailor-made programme which is designed to get results that last.
Learn, Be Inspired, and Get Results!
My clients come from all walks of life from senior executives to stay-at-home mums to students to entrepreneurs. Yet they all share things in common: they want to know how to make lifestyle changes that fit into their busy schedules in order to have better health, less stress, and more enjoyable lives.
With more than 15yrs experience as a coach and trainer I have worked with lots of people. One thing I have observed is that we all find it challenging to make lifestyle changes and stick to them in the longer-term. Over the years I have spent a lot of time researching to understand why change is difficult and develop strategies that address this issue head-on. This means that I now have a range of key strategies to offer you which will help you to achieve the results you want.
I am Here for You
Let me share with you some of the great information, resources, tools and strategies I've learned and developed over the years. Then let me inspire, support, and guide you towards taking the authentic action needed for you to achieve your health and wellbeing goals.
I am here to assist and support you in achieving greater health and wellbeing so you can experience a more vibrant and fulfilling life. Feel free to get in touch for a no-obligation informal chat to see how best I can assist you.
You are also invited to sign up for my complimentary monthly FEEL GREAT! newsletter which consists of the latest health news, useful health tips, and more.